Tim Avicii Bergling has passed away, 28 years old. Bergling passed away in Muscat, Oman and found dead on Friday. "The family is broken," tells Avicii's press contact, Ebba Lindqvist, in a comment to Swedish TV-station SVT.
On the last known picture of Bergling, he laughs at the camera – along with the DJ Maitrai who works at the hotel.
– They said they should go to Oman's outskirts, I do not know where, says Maitrai.
Maitrai added that Avicii was enjoying himself so much in the Middle Eastern country that he extended his stay an extra eight days. Maitrai himself was told about the death when he was playing DJ at the hotel. He says the atmosphere in the hotel dropped.
– To be honest, it's shocking, everyone in the hotel is shocked.
Artists around the world are showing their condolences to Tim.
I have no words. I remember how amazing it was to make Lonely Together and it felt like just yesterday we were talking. Condolences to Avicii's family, friends, and the fans who supported him. May he rest in peace. Gone too soon. I'm devastated. Heartbroken.

— Rita Ora (@RitaOra) 20 april 2018
Such sad news to hear about Avicii passing. Too young and way too soon. My condolences go out to his family, friends and fans x

— DUA LIPA (@DUALIPA) 20 april 2018
Devastating news about Avicii, a beautiful soul, passionate and extremely talented with so much more to do. My heart goes out to his family. God bless you Tim x

— Calvin Harris (@CalvinHarris) 20 april 2018
Something really horrible happened. We lost a friend with such a beautiful heart and the world lost an incredibly talented musician. Thank you for your beautiful melodies, the time we shared in the studio, playing together as djs or just enjoying life as friends.
RIP @Avicii pic.twitter.com/IGiTYetJcq

— David Guetta (@davidguetta) 20 april 2018
So Sad……. So Tragic. Good Bye Dear Sweet Tim. ? Gone too Soon. pic.twitter.com/l7FDKCu6K4

— Madonna (@Madonna) 20 april 2018
Death leaves a heartache no one can heal. Music leaves a memory no one can steal. – no words. may you rest in peace Tim. @Avicii

— Fedde Le Grand (@feddelegrand) 20 april 2018
I can't find words but what I can say is that we all where couple of young kids from Sweden with dreams and Tim inspired us all and millions more. RIP my brother your music will live forever ❤ @Avicii pic.twitter.com/riC69lay3p

— INGROSSO (@Ingrosso) 20 april 2018
Tim, since day one you've been one of my biggest inspirations to make dance music. You put Sweden on the map with the most memorable melodies in the world. I wish I could have said a few last words to you before you left this place. Millions of people will remember you forever. pic.twitter.com/oj06UoAxyK

— Alesso (@Alesso) 20 april 2018
No words can describe the sadness I'm feeling right now, hearing about Avicii passing away….?
Thoughts go out to his family and friends…

— Zedd (@Zedd) 20 april 2018
Avicii had his breakthrough with the single "Wake Me Up", which went to number one across Europe in 2013. The same year he released his debut album "True", which sold gold and platinum in 13 different countries.
A$AP Rocky attacked by immigrants in the middle of Stockholm, Sweden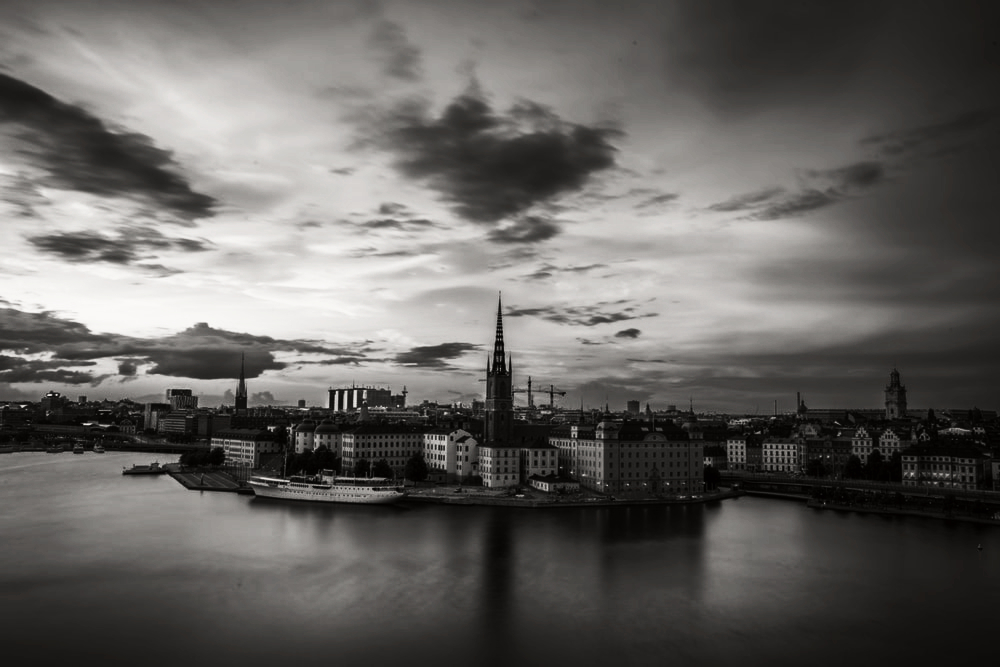 The Swedish mainstream media is trying to burry this story, deep. All the blame is pointed on A$AP Rocky and his entourage at the moment. There is several mobile clips circulating about the incident, but media is only willing to show one short clip of A$AP throwing a man on the ground. But what is the whole story?
A$AP Rocky must have got himself a big surprise while walking around in what he thought was a safe city. Stockholm, who the last five years been world known for its infamous rape crimes is not the city it used to be. Problems with illegal young male immigrants mainly from Morocco and Afghanistan has been terrorizing the community for a long time. Something that A$AP Rocky got to experience first hand.
So what really happened? Well, most of the incident is documented and uploaded on A$AP Rocky's own Instagram account. Why media just wont embed these movies actually exposes their own fake news agenda. The videos shows what happened very clear and that A$AP Rocky and his team tried to avoid a fight at any costs, and finally acting in self defense.
In this first video A$AP Rocky uploaded on Instagram you can see the two young men approaching the team in an aggressive and confrontative way. A$AP and his team tries to walk away and get rid of them but the terror wont stop.
The caption on the video says: "SO A FEW DRUG ADDICTS ARE NOT MY FANS, WE DONT KNOW THESE GUYS AND WE DIDNT WANT TROUBLE, THEY FOLLOWED US FOR 4 BLOCKS AND THEY WERE SLAPPING GIRLS BUTTS WHO PASSED, GIVE ME A BREAK".
Visa det här inlägget på Instagram
In this clip the two men gets really violent and throw there mobile phone in the security guards face. In the end of the move, a young woman is approaching A$AP and his team and tells them these guys have been out and fighting with people all day and even grouping girls.
But the story does not end here. Right after A$AP Rocky's performance in Stockholm he was arrested for battery by the Swedish police force late this night. Now the artist have to cancel his concert in Oslo, Norway. "The whole team is in custody", says the judge in this case Fredrik Karlsson. According to Swedish law, they can be in custody for several days.
**TEXT IS UPDATING**
Dumb, Dumber, Ariana Grande…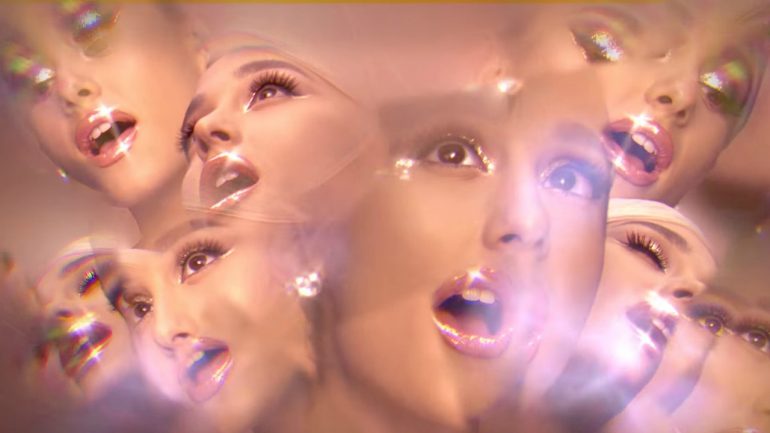 Ariana Grande posted an image on Instagram (that was later deleted) showcasing her latest misspelt Japanese tattoo that has been an internet laughing stuff, saying "small charcoal barbecue" instead of "7 Rings".
Now the popstar claims to have "fixed" the mistake. Now the tattoo reportedly reads "Japanese BBQ finger".
Why… how… now Ariana's tattoo reads "Japanese BBQ finger" ? pic.twitter.com/zC2LxSKJtI

— Eimi Yamamitsu | 山光瑛美 (@eimiyamamitsu) January 31, 2019
ぼくもカッコいいですか? pic.twitter.com/AMamhwReql

— 東のコバヤシ (@kabu_kuwa04) January 31, 2019
my new ethnic tattoo inspired by ariana., (not italian! just love the aesthetic) pic.twitter.com/yAHxW7D7ip

— taren (@loived) January 30, 2019