Enjoy this new snippet from XXXTENTACION and his new track called Moonlight.
Extended version made by Scar Face.
Travis Scott – Sicko Mode (Luca Lush Remix)
King of remixes is back! Wolfgang Robinowitz more known by his stage name Luca Lush is back with his own take on Travis Scott's song "Sicko Mode".
Maybe the best bass banger this week!
Subliminal Class – C'est La Vie
Here is Subliminal Class new single called "C'est La Vie".
For this track, the Spanish duo has a guest feature by Whea Style.
Ezza of Choom Gang – Rocky Mountain Watermelon (Album)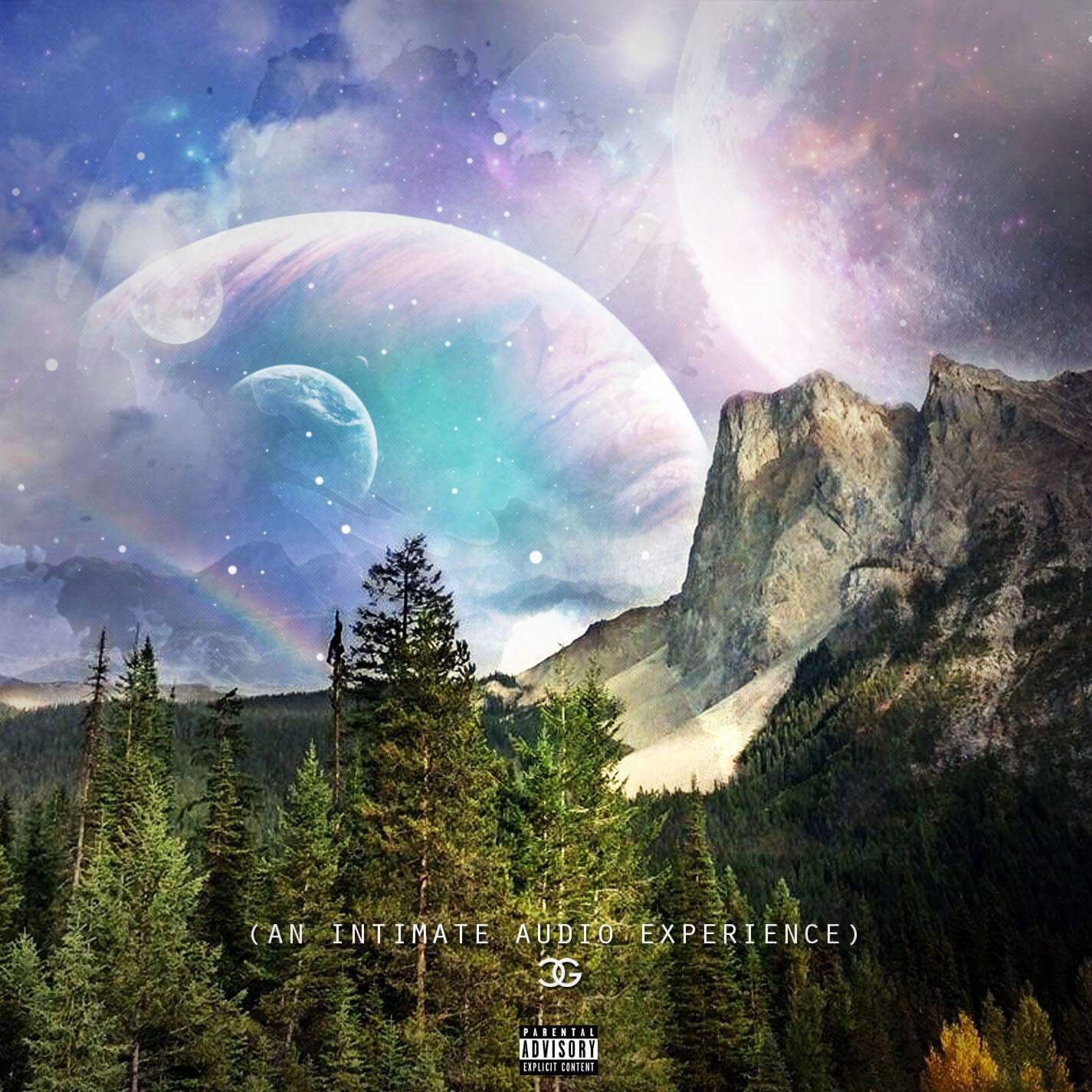 Ezza of Choom Gang releases his new album called "Rocky Mountain Watermelon", writer and performed by Ezza himself and producer Dr. Robotnic. For this album they have channeled their combined creativity in the hopes of creating the definitive sound for the Niagara Region just south of Toronto – big, airy, psychedelic vibes mixed with a SLAB (slow, loud, and banging) southern influence, and a touch of classic hip hop lyricism.
The artistic waves are accompanied by an intimate personal feel, as Ezza touches on topics which plague his whole generation – depression, anxiety, unemployment, substance abuse, and broken dreams. The very relatable dark side is matched by an equally-relatable light touch, bringing a sense of freedom to a generation whose freedoms are always in question. Coming after a year of traveling in Europe and the remote Canadian Rockies, "Rocky Mountain Watermelon" brings a new, fresh perspective to the psychedelic hip-hop genre.
WERUN: We heard your back now after a year long trip to Europe and Canadian Rockies. What did you do there?
Ezza: Europe was strictly recreational for me. I do have a few fans out there I tried to link up with, but just didn't pan out this time. The last year-or-so of traveling, I made a conscious effort to not stress myself creatively and just go take in some new experiences. I figured if I decided to do music when all was said and done, the output would be more interesting. With "Rocky Mountain Watermelon", I'd say that turned out to be true.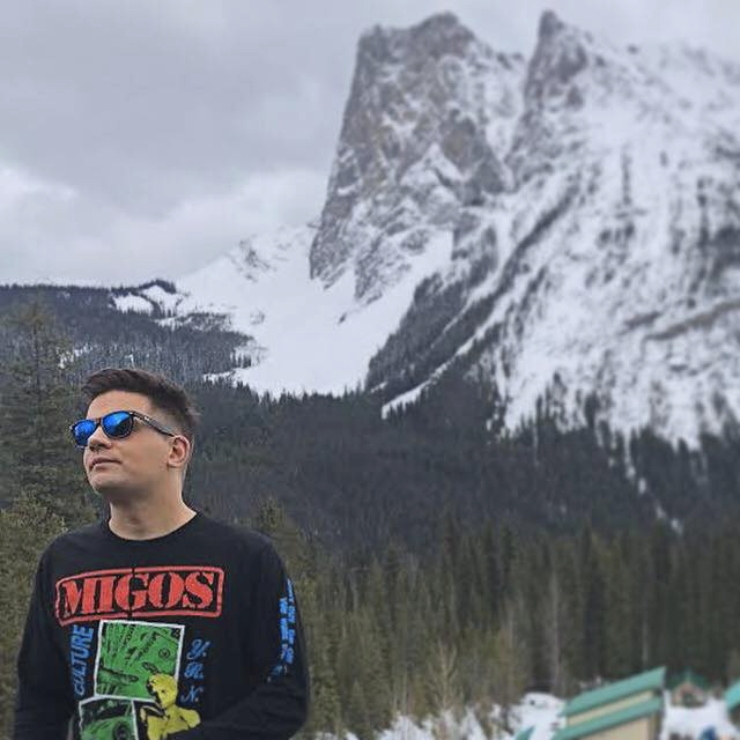 Any upcoming gigs?
The gang and I have our next gig September 14th alongside The Palmer Squares in my hometown St. Catharines, Ontario. It's our first time performing altogether since early 2017, and Palmer Squares gets a lot of love in our area so it should be pretty dope. I'm excited.
That sounds great, any upcoming collabs you can tell us about?
Yeah, I'm just gonna keep things moving right along with the crew (Choom Gang / H.O.M.E. Records). Rocky Mountain Watermelon ends on a bit of a depressing note, so I wanna pick up and close out 2018 with another little drop or two just to let people know it's all good over here. It probably won't be solo music though, it will be collabs with my people. We ain't getting any younger and this might be our last big push, so we're gonna do it together. I'm also slowly working on a 2nd Middle-Class Mystic project with producer DKLonely, and we'll probably shop around for a bigger-name feature to follow up Bones being on the first one we did back in 2012. So yeah, should see some interesting work coming from our direction over the next year or so.
Wich artists give you inspiration in your work?
Kanye West and G.O.O.D. Music are and have always been, a huge inspiration for what we do. It's interesting because – unintentionally – our creative approach has paralleled theirs for quite some time, only on a far smaller scale and zero budget (lol). The idea of having a collective of solo artists who all have different styles but somehow fit under the umbrella of one creative mastermind who hand-picks the collective (in our case, the late great chuck90s – R.I.P.) and also sound good together on frequent collaborations, is always what we've been about. That, combined with the free-spirited approach of just getting in the studio with the right people and making spontaneous magic. With that said – what they did this past Summer with the one-release-a-week thing… reminded me so much of our golden years when chuck was still alive, and the type of shit we used to do. Really inspired me while I was working on this album, and solidified my desire to continue doing music at a time when I wasn't sure if I was going to go on. So yeah, thank you Kanye. And thank you Based God, always.
How is the music scene for your style in Southern Ontario?
Things are really starting to look good for the arts scene in Southern Ontario. The worldwide mega-success of Drake, Justin Bieber, The Weeknd, Alessia Cara, and hell there's probably more – has really woken people up. When I was growing up, there were absolutely zero resources for artists around here. Now it's finally starting to bubble. I see good things coming for the future and I really want to be at the tip of the spear. Toronto is obviously gargantuan, its huge cultural influence has always seeped into the surrounding area, and we're right there. We are hip-hop here – we are really and truly hip hop. I'm so well versed and studied hip hop all my life, all different artists from all different places, and yet somehow some of the honest-to-God best lyricists I've ever heard are people I know. Isn't that fucked up? And we're all nobodies. Something's gotta give eventually, and I feel that something coming.
Whats the best clubs in Southern Ontario for music?
Detour Music Hall is the spot right now. That's where we'll be performing on the 14th. They've really put a focus on live music and they do all genres, but the venue is really perfect for hip hop shows. They've also been very embracing of hip hop, where a lot of spots now absolutely refuse to put on rap shows because of fights and shit. So shouts out to Michelle and everyone at Detour for continuing to recognize the hip hop culture out here. It'll pay off. In return, we'll make sure there's no fights during our sets 😉
Any last word?
Yeah, go follow me on my Instagram and Twitter. Also make sure to follow Choom Gang on Instagram.