We sat down with Rennes-based producer Chris Dogzout for an interview about his upcoming EP called SCRIPTURES and the "FOGO" party he has started in Rennes together with 1988 Live Club.
WERUN: Chris, can you tell us about the style of your new EP. 
Chris Dogzout: The style is Future Beat, RnB and Chill Trap vibes. I have an amazing singer on the EP named Hartry, she is a singer from Ottawa, Canada. And I also have GRIM who is a singer from the UK.
And when will the EP be released? 
It will be some time during May 2018, I will announce the date in the near future.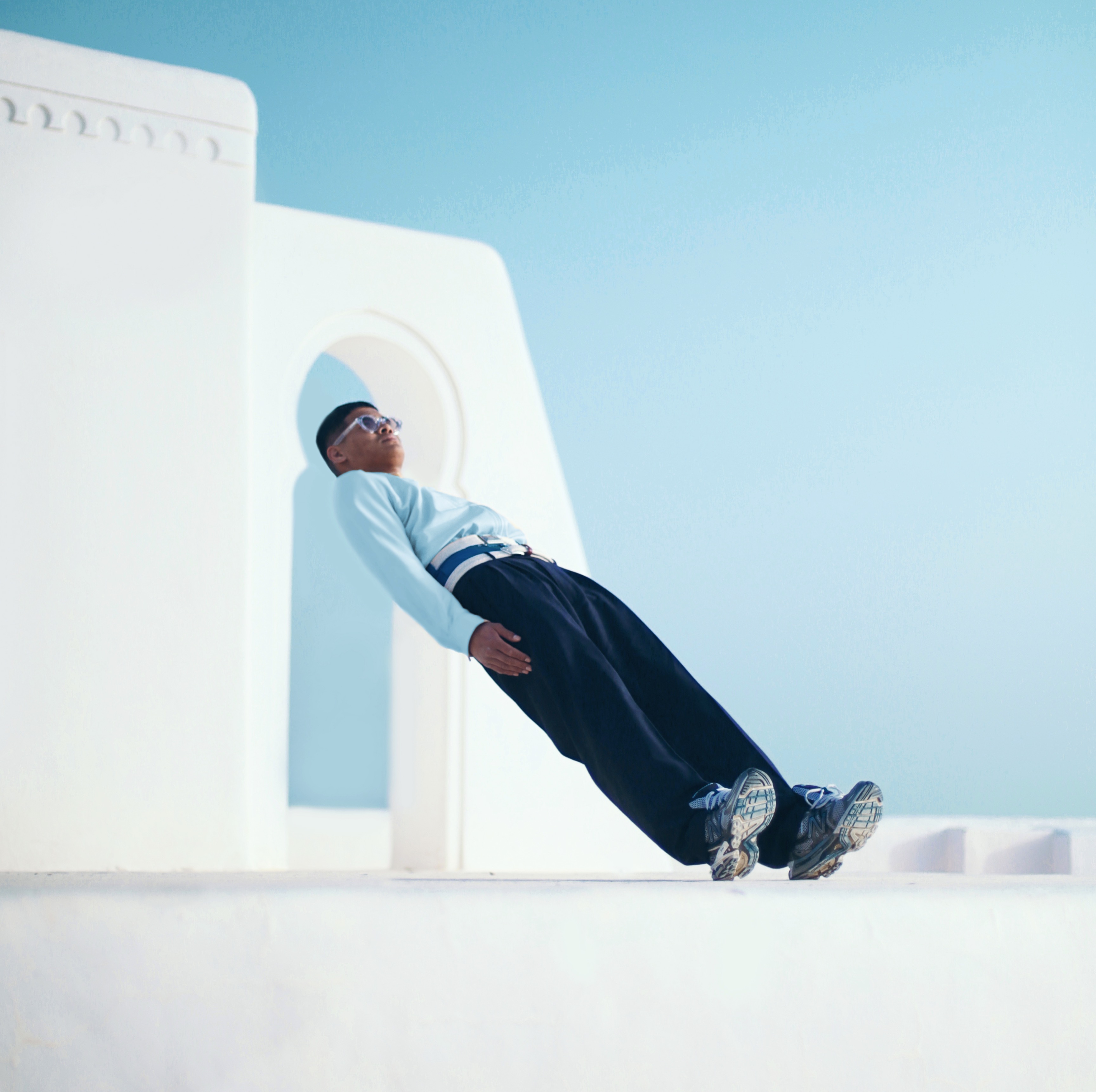 You're on Yuk Fü Records now, how did you get signed by them and when? 
I signed with Yuk Fü back in 2016 with my first solo EP. I have worked a lot with Mike Theis in the studio and he has taught me some technique and I just love the vision of this label. I have a lot of liberty and I really love it.
Tell us more about FOGO and 1988 live club.
FOGO is a new concept in Rennes I have started with my label and Sylvain Le Pennec (programmer of 1988 Live Club). The style is all tropical genres (Moombahton, Favela Trap, Kuduro, Gqom and Dancehall).
Why did you leave Paris for Rennes?
Because I needed to move to have more time to work on all my project and the city of Rennes is really cool.
How is the music scene in Rennes?
In Rennes, you have amazing festivals like Transmusical, Bars en Trans and the great clubs 1988 Live Club and Ubu. The mentality is really good and we have a lot of talented people in Rennes like Alo, Joanna, Reta and Saï T.
I have actually worked with some of them. I made some beats for Alo and for Reta with my band Jour Sombre, Joanna and I will also start to work together soon. Saï T is signed on my own label called Dogz Out Records.
How is Rennes compared to Paris?
Paris is a beautiful place, I'm from there, and is a really good city to make a big connection in! 
Any other going on?
Yes, my label dropped a compilation with Clear Waters Records and I will be releasing a single on a label from San Fransico called Below The Surface on the 5th of June. Singles also coming out on I AM SO HIGH .Recs and Beatdown Bass. Also, I have a collab with GRIM and ŸAL out on Souletiquette.
Where can we see you play?

I'm playing in Paris with Laylow and Butter Bullet the 31 of May at Nouveau Casino.
Thank you so much, Chris! We will keep our readers updated on your upcoming gigs and releases. 
Much love fam!
Follow Chris Dogzout:
Facebook
Instagram
Spotify
Soundcloud
Photo:
Chloe Fletcher
Bilal El Kadhi
Stylist:
Cindy Levy Paris
Sponsor:
Saint James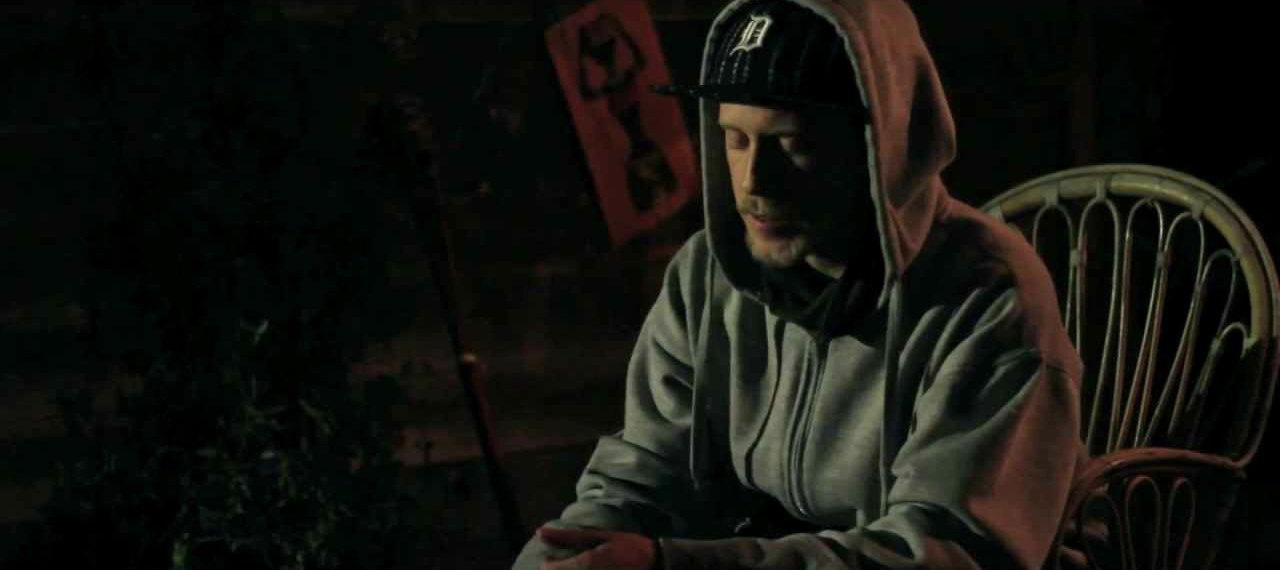 We talked to London based producer Malik Shäh about his upcoming EP "Muerto" and what its like to be a Spanish rapper in rainy England.
WERUN: You live in England but are originally from Spain? How come you moved to England? 
Malik Shäh: Yes I'm from Torrejón de Ardoz, belonging to the District 69 collective. But I'm actually born in Madrid.
Back in 2013, right after my first album came out, I was unemployed. I was on benefits for over two years. In November same year one of my best friends, that was already living in London for 6 years, called me saying he had a vacancy at his work at that time. So I came to learn some English. My intention was never to stay this long.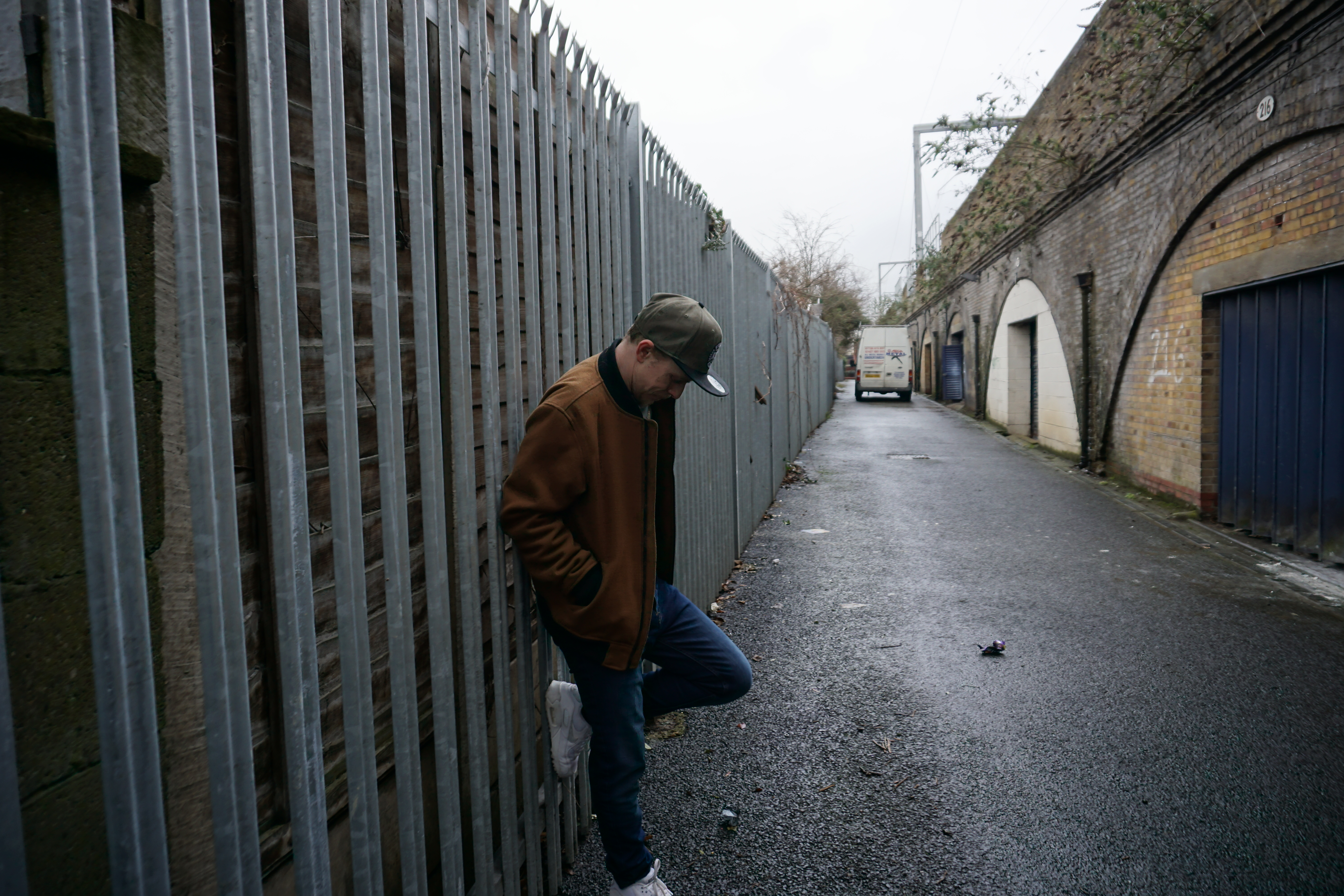 You told us before this interview that you are very influenced by hip-hop and black music. Can you give us some examples of artists that have inspired you?
Yeah, I was and I will always be a Motown Lover. I was addicted to soul music with artists such as Barry White, Marvin Gaye, Dionne Warwick, The Temptations and The Marvelettes. My passion for soul did never end as I started listening to new soul artists like Dwelle, D'Angelo, Bilal and Taylor McFerrin.
As a hip-hop artist, you know that all producers do sample from all these artists mentioned before. Hip-hop artists that inspire me are Jay Dilla, Madlib, 9th Wonder and Black Milk. Those are the biggest influences for me. 
Tell us how you started off with music.
I started making music back in 2003/2004. I was making different kinds of tracks, nothing serious, but when I had like 8 of them, one of my friends put them all together in a CD, and that was actually my first "Demo".
All started because one of my friends who is a very talented producer was gonna released an album that got lost, the hard drive where the project was saved brokedown and they lost all the projects, tracks, everything so they had to replace every single instrumental and he gave me the mp3's of some of the ones they couldn't use anymore. And that's how "Cuando la music Suena" came out back in 2004.
In 2009, my first real project called "Oscuro Soul" was released.
Tell us about your first live shows.
I was always scared to do a live show, I always wanted to avoid it, but back in 2010 one of my friends lost his backup man for the live events and he offered me to go in stage with him, after five or six live shows I guess I started to like it and kind of got addicted.
In 2013 you released your first professional studio album called "Terciopelo". Can you tell us about that album?
My first album was very longed for, at that time everyone knew I was recording something professional and everyone in my area was awaited.
Back in 2012, I've got in contact with Sr.Tcee, well-known producer and rapper from Torrejon De Ardoz (Madrid) my neighbour and friend from childhood and well known as well for his group of pioneers in the Spanish Hip Hop (V.K.R) Verdaderos Kreyentes De La Religion Del Hip Hop, or The real believers of the Hip Hop religion.
After almost a year in the studio, we released an album with 13 tracks. I had just broken up with my ex-girlfriend and I felt like making an album, being busy.
I called my album Terciopelo (means Velvet) because of the most important concept of the album was to cover every bad feeling, every shit, with velvet, like I can be messed up inside but I'm trying to give you my best face on the outside, I'm trying to move on.
After moving to London and spending almost 3 years without making music, you released the EP called Velvet. Can you tell us more about that?
Velvet EP was like an extension of "Tercipelo", now when I'm living in London I've changed the name from Spanish to English.
I decide to drop this EP after watching a Jay Dilla documentary with my girl in 2016, 10 years after he passed away. His passion for this, his talent and he as a person just made me cry. I got very emotional and felt I just have to finish this EP. It was about 75% done by that time.
I called the guy I was recording with, a friend of mine I was living with my first 3 years in London, and we put our forces together to make this happen and released the Velvet EP.
How was it to come back to music after so long?
I have to say that I wasn't aware how much the industry had changed during those three years.
After finishing Velvet, you immediately started writing on your most recent work "StayOutOfTrouble", what can you tell us about that?
Straight after releasing Velvet EP, I felt I had enough energy. So I decided once again to invest in my dream. I was ready to make the biggest step in my career. The album will have features from producers such as Cookin' Soul (Well known in Spain and U.S.A) as they produced bets for Joey Bada$$, NAS, Wizz Khalifa, Redman, Nikki Minaj and a long list of famous artists. Quiroga, another well-known producer in Spain and Principe Palanca.
The album contains 9 tracks and was completed in 9 months, recorded by me in my home studio in London, mixed and mastered for Sr.Tcee.
Tell us more about your other project where you go under the name Skinny Latte.
Skinny Latte is the alias I've used to separate classic rap that I do with Malik Shäh (Trap music) and let's say a more "thug" and "violent" way to see things that I do with Skinny Latte. Talking about sex and drugs etc, without having any conflict with my other identity or artist name.
Your new EP "Muerto" will be out this summer, what can you tell us about the EP?
After releasing "One day too soon" by Skinny Latte, (Produced by FBeats) I started immediately talking with one of my best friends and producer (Rottia TMTBL) or known as well like (KaiserXL) with influences like Jay Dilla, Madlib etc. So we made a 5 tracks EP called "Muerto" "Dead" produced all by Rottia TMTBL and the first video single is already on YouTube, the EP will be ready by the end of this summer 2018.
Last words?
Thank you guys for the interview, make sure to follow me on my social media as well. I'm active on Facebook, Instagram, Twitter and YouTube.
Subliminal Class
WERUN got an interview with the trillwave hip-hop group out of Madrid, Spain.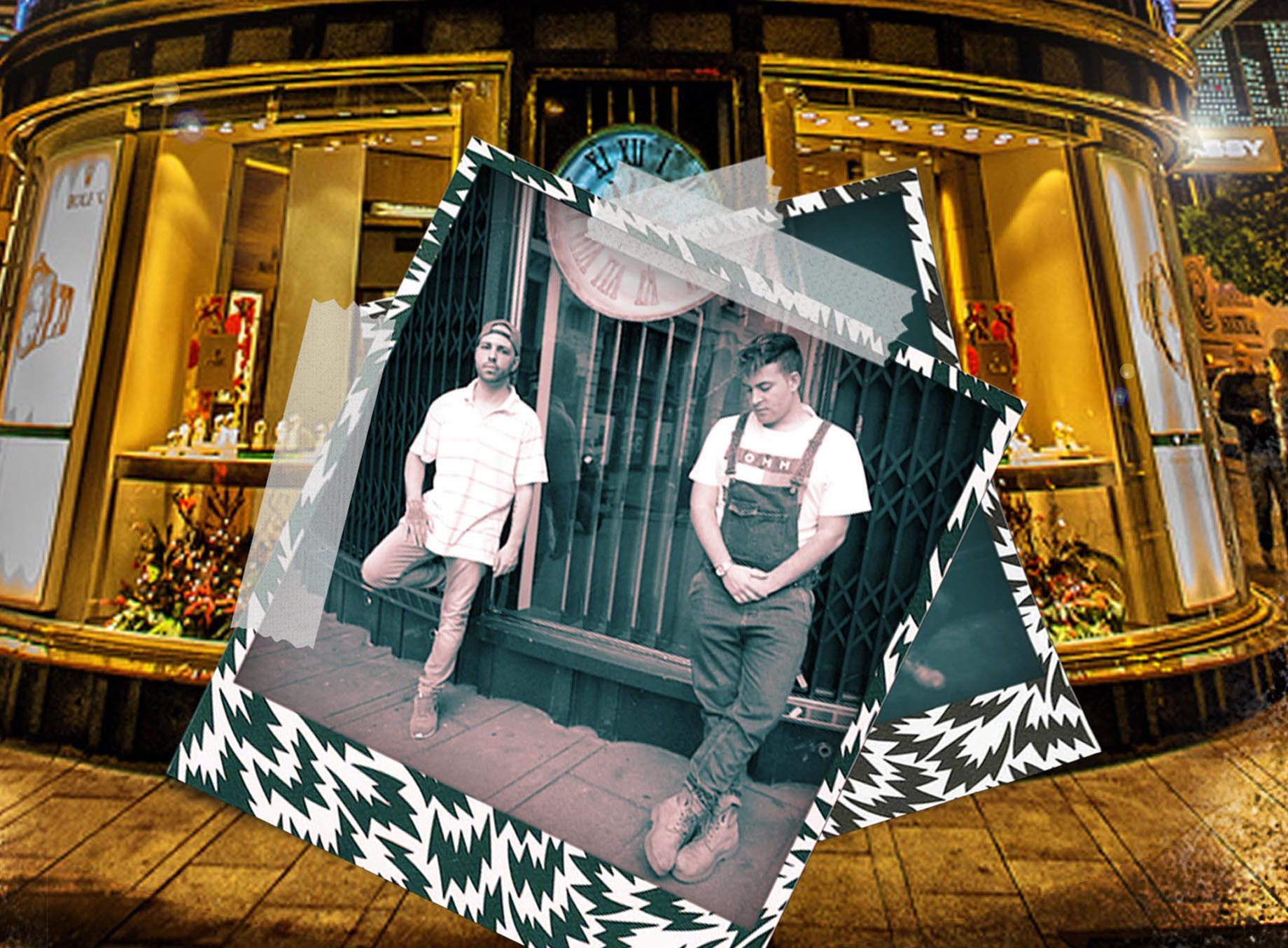 Subliminal Class was formed by the vocalists Luciano Wall and True Astro in Madrid, Spain, back in 2012 and have since then been releasing several mixtapes and albums. Their latest album, "J'ADORE" was released just a few months ago, but the group have already lots of new upcoming projects.
We got a chance to interview the members about there future plans.
WERUN: Hi guys, can you tell our readers that are not familiar with your music little about yourself and about your style?
Subliminal Class: We started off based on a hip-hop sound of the 90's that has evolved into Phonk and G-Wave hybrids today. We belong to the generation of the 90's, being 26 and 32 years old. 
Can you name few of your favourite music influencers from the 90's?
Lucciano Wall: I have mainly been moved by the hip-hop scene in the USA with artists like Mobb Deep, Lakey The Kid, Tragedy Khadafi, Capone N Noreaga, M.O.P., Black Moon, Public Enemy, Das EFX, Cormega, Sean Price, Wu-Tang Clan, Notorious B.I.G., 2Pac, NAS, Bone Thugs-N-Harmony, South Central Cartel, NWA, Juicy Jay, Three 6 Mafia and more.
True Astro: Like Lucciano, I also started in music under the influence of the purest American hip-hop mainly. The 1990's for me is very representative for both hip-hop and the aesthetics and urban culture that permeated the cities at the end of the millennium (Rock 'n' Roll, Skateboarding, Graffiti …) My earliest influences were artists like Beastie Boys, Public Enemy, Rage Against The Machine, Necro, Ill Bill, Cormega,Notorious B.I.G., Guru, Mobb Depp, Smutt Peddlers, Quasimoto, Madlib, KRS ONE, Jeru the Damaja, Defari, Three 6 Mafia and Memphis in general, Dj Screw and the beginnings of the components of the G Unit like 50 Cent, Juelz Santana or Lloyd Banks.
I always liked to immerse myself in the most underground of Hip Hop and the Latin influences in the United States, like Spanish Harlem and those waves, so I remember artists with whom I felt highly identified as Big Pun, Capone & Noriega, Cocoa Brovaz, Tony Touch, Kid Frost, SPM, Clicka One, Spanish Fly or Mafioso Chapter. The production of Hip Hop and Sampling brought me closer to music Soul, Jazz, Reagge, Dancehall, Cumbia and Reggaetón, so I can say that I have never stopped listening to all kinds of music, it inspires me all.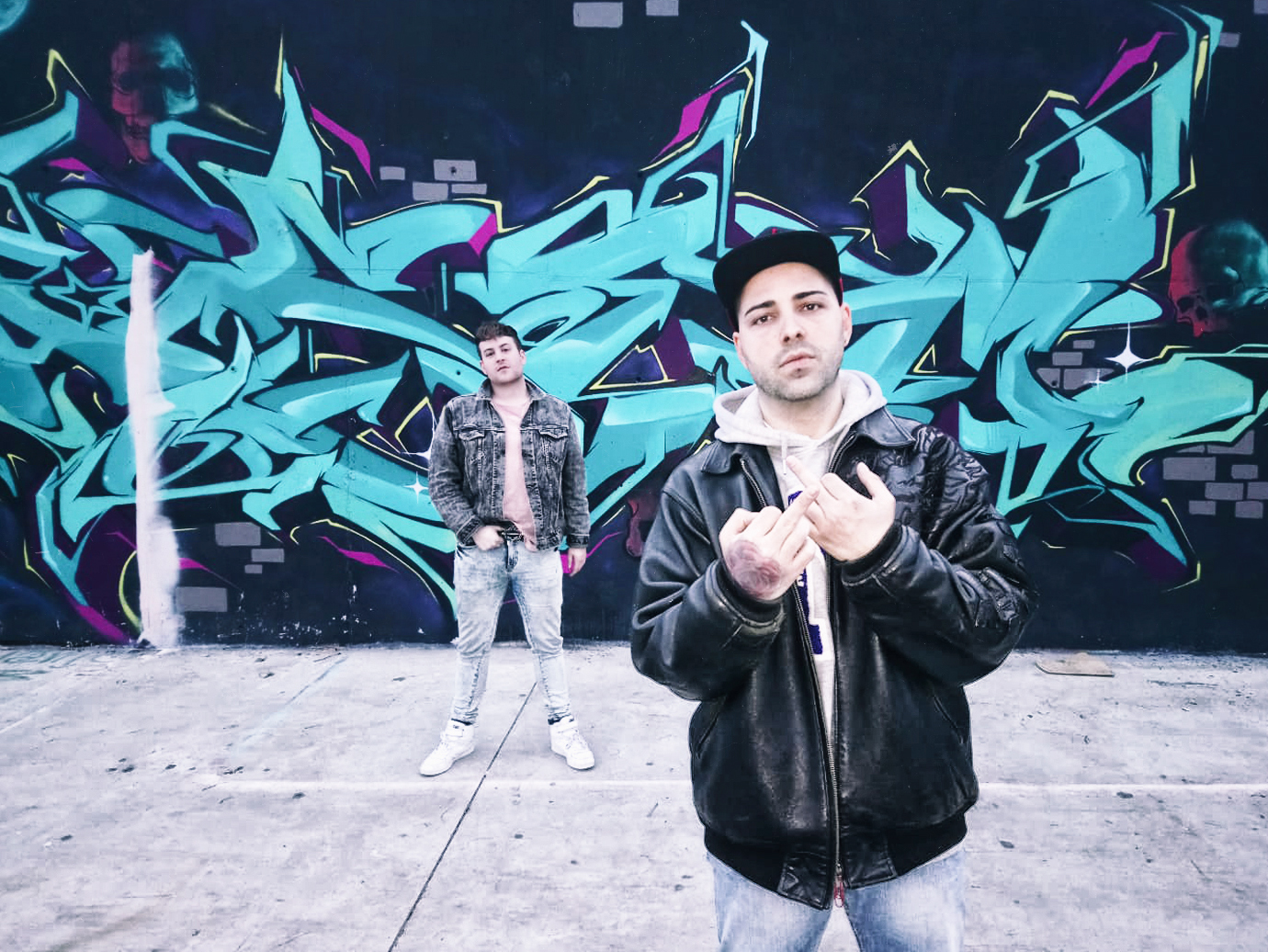 Wich artists inspire you today?
Lucciano Wall: Today I have many influencers. I try to not close my ears for anything. I can listen to anything from gangsta rap like Gucci Mane to Suicide Boys. Most I listen to Maxo Kream, Travis Scott, Fredo Santana, Migos, Young Thug. Denzel Curry, A$AP Rocky, Schoolboy Q and more. I try to listen to everything. 
True Astro: Today I mainly influence electronic music in general, Hip Hop and Trap, as I observe many fusions and mixes of styles from all the musical genres that converge here. I would recommend a wide range of colours from Chief Keef and his Glo Gang, Gucci Mane, 21 Savage, Ronny J, Lil Uzi Vert, Trippy Redd, Spaceghostpurrp, Corbin, Tommy Cruise or DJ Smokey to emerging artists such as Matt OX, Duwap Kayne, BMB, Chxpo or Lil Lotus. I could name thousands according to the day.
I am very akin to the style of Goth Money Records and Working On Dying, with those whose beats we have worked a couple of tracks since I identify a lot with their music. I am currently listening to a lot of ATL Smook, Thouxanbandfauni, Lino da Don, Black Kray and a lot of Grunge.
You recently dropped an album, whats up next?
Our next projects will be new clips and quality visual productions that represent our own vision of music, art and attitude as they have always done. We are also cooking collaborations with great artists in our country.
Yes our last album "J'ADORE" was released a few months ago, so we are currently offering singles for our listeners. But we do not rule out working on a new LP during 2018.
You latest single release is "Mi Equipo", can you tell us about it?
In "Mi Equipo", or "My Team" translated in English, our verses speak about the idea of equality whatever your neighbourhood, city or country; since all of us who form this great team is governed by the same rules. It is a detail that we wanted to have with all our listeners, from the heart and with feeling, for their great support from the beginning. We care about our listeners and we actively communicate with all of them, wherever they may be. As the Geto Boys said: "The world is a ghetto".
You have put out some great music videos on your YouTube-channel, can you tell us about your style of the videos?
Most Subliminal Class works talk about hip-hop codes, dark, personal and very internal themes; from the pure feeling, that sometimes offers a positive vision and sometimes not so much. We like to make dope music, which many listeners would identify with Gangsta Rap and it is also highly powerful and heavy. We try to maintain our class and style while innovating with new sounds Phonk and Trillwave, as you can see in the videos "ICE", "Strange Voltage" or "The Bad Seed".
However, there is always room for black humour and other funnier attitudes without forgetting to do things as they characterize us, like the storytelling that we built in "Omertà" paying homage to Mafia's cinema or the retrospective to Memphis that we inspire in "Last Night Trip".
Where can we go to see you perform live?
Most of our live shows take place in Madrid city and nearby cities, as is the case with our next live set. For those that cant see us live we just opened up our space on most digital platforms such as Spotify and iTunes. Our YouTube-channel is continuously updated with new content.
Can you tell us about the music scene in Madrid?
You have to say that's it is a city that contributes to a lot of diversity and culture, but you also have to add that its a very young generation of musicians and you have to give it a try.
Wich Spanish artists have inspired you in your music?
Spanish musicians who have inspired me are DNES aka Varrio Struggle to whim I commit a lot of love. It was basically him that put me in into the game.
Other artists such as Perros Callejeros, Muchomuchacho, Yako Muñoz and mainly our people of the district and best friends F.Beats & Fasther Plaza Mafia, Weah, Dgalan, R. Fernandez Rein Losu, Sokra, Genuino, Onuoremun, Diego Sinmas, Alan Bi Rush, Tutto Vale, Inze Brashier and White Slice. What inspires us is the music echo with love by people of truth that makes you feel identified.
Any last words to our readers?
We would like to encourage our listeners and your readers to follow us on Deezer, iTunes, Tidal and most of the digital platforms in which we have just released. Make sure to subscribe on our YouTube-channel, since this month of April comes loaded with new features such as a new video clip and new singles. Also follow our social networks like Facebook, Twitter and Instagram.
We think that 2018 is going to be a great year since we have started working as locomotives and we do not intend to stop since our feedback with the public is increasing. There are great collaborations cooking, both with Spanish and international artists (S.O. to our people in Spain and Latin America, to our Venezuelan bro Saso and our Puerto Rican Charlie B of Mafia China). We do not rule out new LP and projects beyond music, such as art and textiles.
As for concerts, this month you can find us in two shows near Madrid so that the closest fans can enjoy a new concept of the live set more similar to Garage Parties. We do not forget the collective Glitch Gang and our people from Art, Graffiti and Tattoo.
Greetings to WERUN and all of you, this year is ours!